Features
8 Playful cushions, 9 storage compartments, a slide, a desk, and a rocking toy.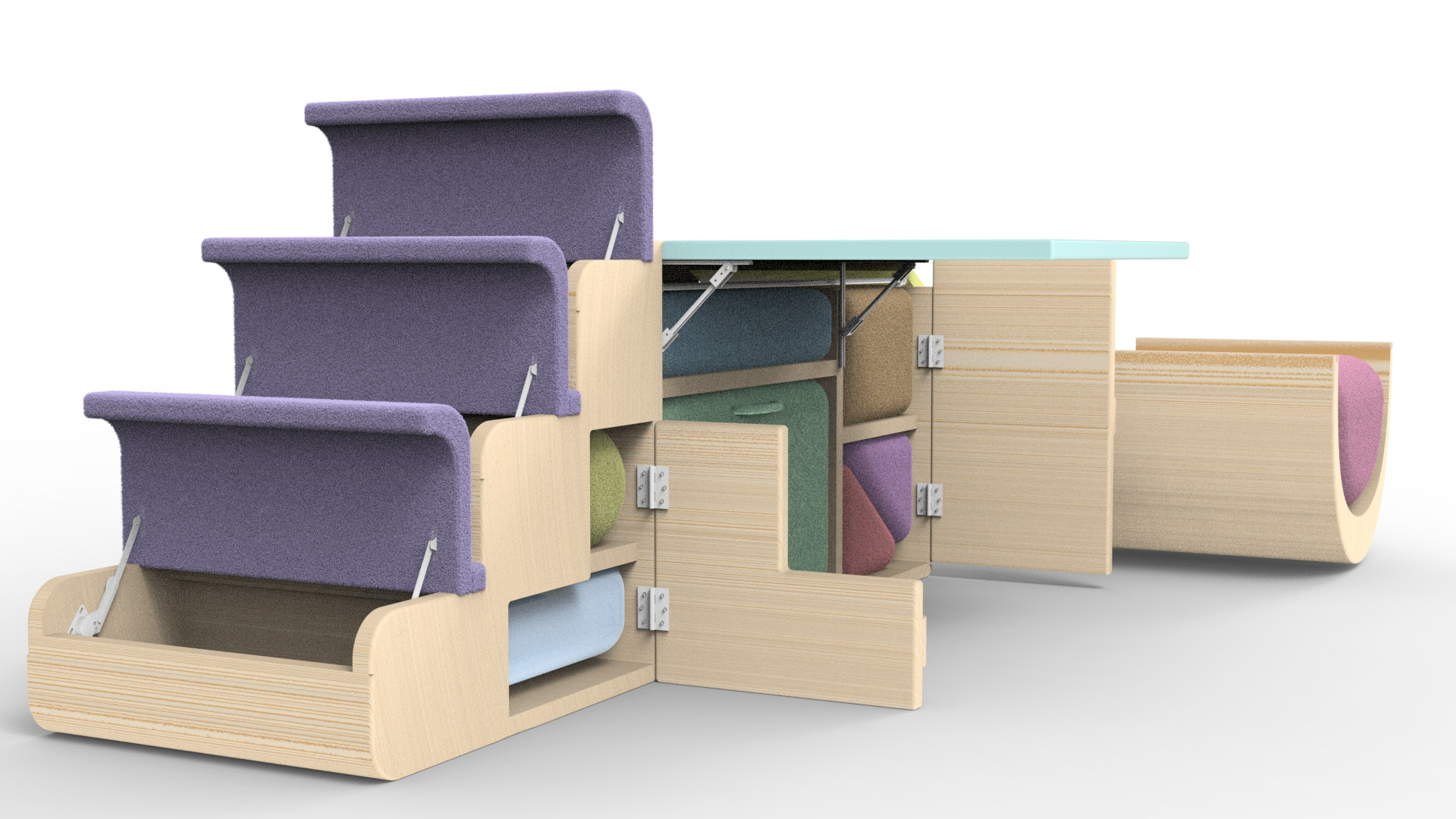 Storage
compartments can hold all of the cushions, or can be used as space for clothes and toys.
Kids are going to fall, crash, slip and tumble. But there are little things we can do to ensure that kids avoid the more serious injuries that can lead to disabilities and even death.
Kids love it for its versatility and materials, parents love it for its safety and learning.